Frequently Asked Questions (FAQs)
---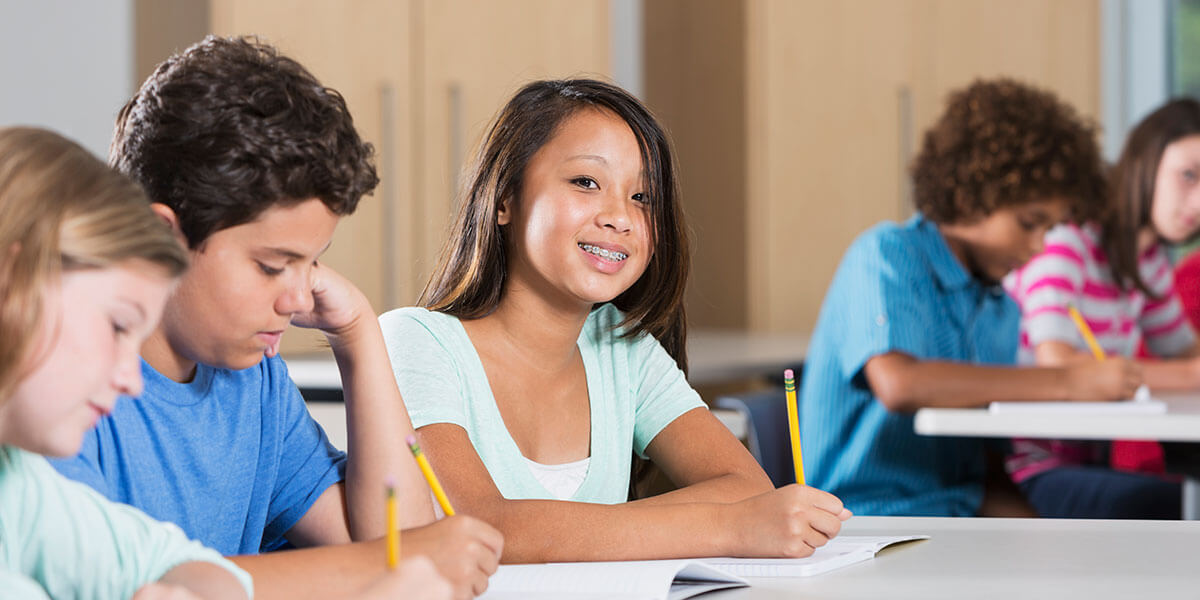 ---
---
What are the benefits of being an SCL provider?

SCL takes the guesswork out of your pro bono service. SCL conducts a rigorous application and screening process to ensure all patients assigned to you are qualified, motivated and appreciative. SCL closely monitors assigned patients for compliance issues to ensure you have a positive experience.


---

SCL also provides excellent marketing benefits to all providers to help brand them as caring, community-minded businesses. SCL provides each practice with a starter kit to display in their office, showcasing their community involvement. with SCL.

---

SCL contacts each provider's referring dentists to provide well-deserved recognition, as well as to generate qualified applicants in the provider's area. Partner providers are listed on the SCL Provider Directory that includes a link to their practice website in an effort to drive additional families to their website and ultimately, their services. Lastly, we highlight providers in more traditional marketing initiatives such as SCL advertisements, articles, press releases, enewsletters, print collateral, and social media channels like Facebook and Twitter.

---

How do I know I'm treating a deserving child?

SCL verifies that all approved applicants have documented good oral hygiene; that the family demonstrates financial need; and that both the child and family are committed to complying with all SCL program rules as well as instructions set forth by you and your staff. In addition, each family is required to invest in their child's treatment by paying SCL's program fee. By giving families a hand up, rather than a hand out, they are more committed to compliance and completion of treatment. As a result, SCL boasts a patient compliance/completion rate of 97% for the past 8 years.

How are applicants screened?

Only those applicants who meet all other SCL criteria are screened. Screening an applicant is a simple process that only takes a few minutes. At the appointment, the orthodontic provider completes the SCL screening form and sends it to SCL. This brief exam verifies the child's orthodontic need, his/her oral hygiene, as well as overall attitude of the family.


Who decides which children to approve?

SCL will qualify a patient based on finances and motivation. We want to make sure the families are a good fit for our providers, so all of our families will have a screening with the potential provider before being fully approved.


---

Ultimately, the final decision rests with the orthodontist providing treatment.

I signed up with SCL quite a while ago, why haven't I been assigned any children?

SCL plays matchmaker between qualified children in need of care and orthodontic providers who want to provide that care. If your practice doesn't have any SCL cases assigned to you yet, it's because we do not currently have any qualified applicants from your area. Please know that we reach out to your referring dentists, the national organizations of dental hygienists, foster care organizations, school nurses and counselors and others to recruit applicants. We also advertise via our social media platforms. Also there is the Doctor's Choice program that allows our practices to identify candidates. If you have ideas on how we might identify qualified applicants in your area, please contact us.

What do you need from me during the treatment process for SCL patients?

We ask that you submit compliance reports if there is an issue with the patient (excessive broken brackets, missed appointments, etc.) and then a debanding notification once treatment is completed. If you are able, we always appreciate photos during treatment, especially ones of you and your patient together! Please email high-resolution photos to alexis@smileschangelives.org.

What happens once treatment is finished?

Like you, we are thrilled when SCL kids complete their treatment! Please submit a final Patient Progress Report, including photos, so that we can track each child's completion. SCL sends each patient a letter of congratulations and stays in touch through periodic communication. Several SCL Alumni have actually gone into the dental profession because of their life-changing experience with generous SCL providers.

How is SCL different from other orthodontic programs?

How is SCL different from other orthodontic programs? SCL allows our providers to use their time doing what they do best – treating deserving, compliant, and grateful kids. SCL performs all screening and program administration, including taking any disciplinary action (which is extremely rare) – all you have to do is put smiles on children's faces. In addition, SCL does not require fees, fundraising, boards, or chapters to be established.

Can I band a patient the day I screen them?

We ask that you do NOT band a patient the same day as a screening as we have to finalize the application and collect the required financial investment from the family. If there is an exceptional circumstance please call the SCL office at 816-474-0052 and we will be happy to talk with you.


I feel uncomfortable rejecting a patient I've screened.


You will never have to tell a patient that they are not going to be treated through your office. The families understand that there is no guarantee for treatment. We will let them know if we cannot help them through our program.

What if the patient has insurance?

Insurance varies state to state. If you have further questions about insurance, please contact us at 816-474-0052.

What if the patient might qualify for Medicaid?

Medicaid varies state to state. If you have further questions about insurance, please contact us at 816-474-0052.


Can I charge the patient for things like records in addition to their fee?


SCL provides for orthodontic treatment ONLY. Extractions, cleanings, oral surgery, x-rays, panorex or other treatment that may be necessary before, during or after orthodontic treatment are the financial responsibility of the participant's parents or legal guardians. If there is frequent damage to the braces, you have the option of removing the braces or charging to repair the damage.

Who qualifies for your program?


Qualifications:

Be 7-21 years of age;

Have "good" oral hygiene and no unfilled cavities;

Have a moderate to severe need for braces;

Not be wearing braces currently;

Family must meet the SCL financial guidelines (varies by geographic location)

Can I get donated hardware and other needed items for treatment?


YES. We have a number of business partners that can assist in donated or discounting items for treatment. Visit our business partner page to see a list. For specific hardware needs, contact Director of Provider Services, Alexis Barclay at alexis@smileschangelives.org.

How do I learn more about marketing benefits through SCL?


We have many different marketing initiatives that can help you build your business. For more information, contact Director of Marketing, Melanie Johnston at melanie@smileschangelives.org.
---